Aboriginal Languages Week Announced in NSW
The Trust is excited to announce the very first NSW Aboriginal Languages Week which will be celebrated between Sunday, 22 October and Sunday, 29 October 2023.
The theme of the Aboriginal Languages Week 2023 is "Languages Alive, Culture Thrives".
During the week the Trust will host events to shine a spotlight on NSW Aboriginal Languages and celebrate the work of Aboriginal Communities across the State to keep their Languages alive.
A new grant is available to support Aboriginal Community organisations and groups to host events to help celebrate and promote their Languages during the week – NSW Aboriginal Languages Week Grant. The Trust has allocated a total of $250,000 to the grant program and eligible groups can apply for funding of $1,000 to $5,000.
Applications need to be completed through our website and done using SmartyGrants.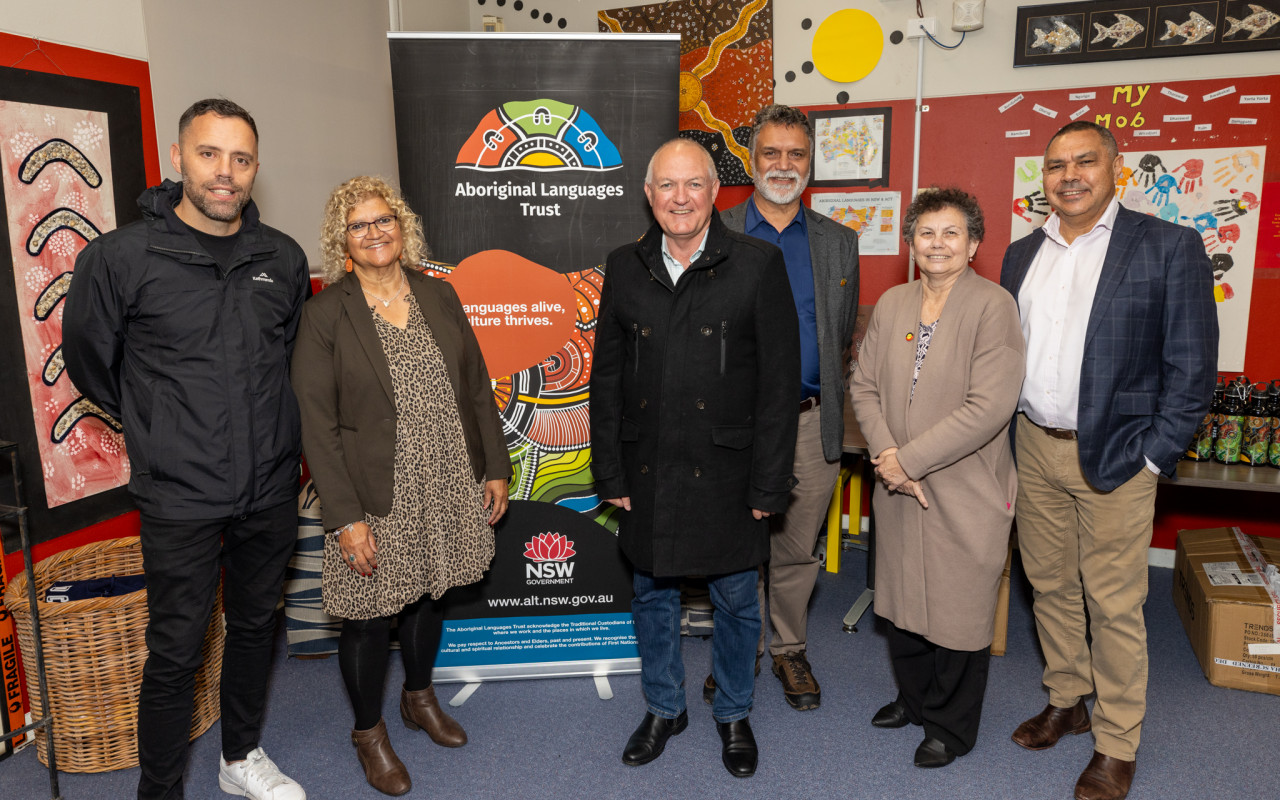 Application period
Open: 12.00pm – 24 July 2023
Close: 11.59pm – 23 August 2023
Find out more about the grant and follow us on social media to stay updated on what's happening during Aboriginal Languages Week.
About the Week
NSW Aboriginal Languages Week is an annual event that will take place during the week of October 24, from Sunday to Sunday, to coincide with the passing of the Aboriginal Languages Act 2017 into law.
The aim of the week is to raise awareness about Aboriginal Languages and increase support for Languages revitalisation and reclamation.