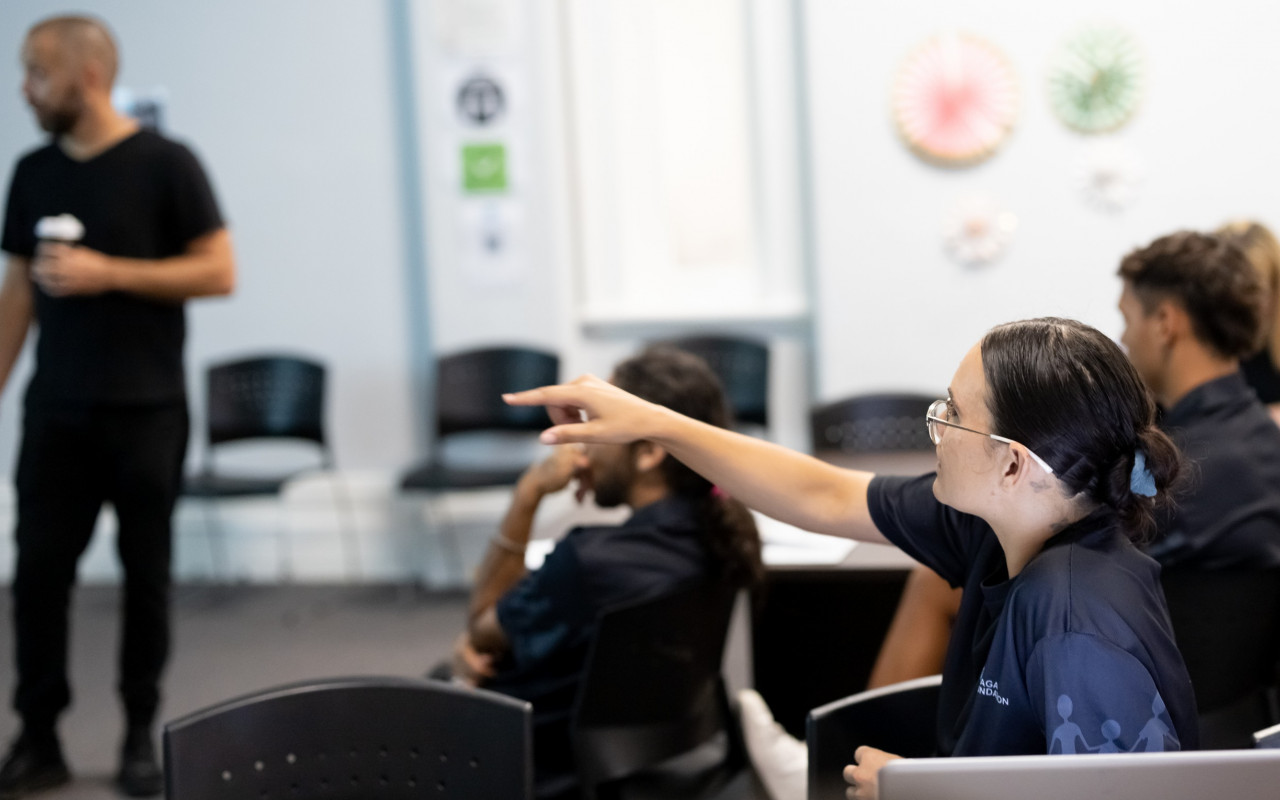 Frequently asked questions
The Aboriginal Languages Act 2017 became law on 24 October 2017 and commenced on 5 March 2020, with the establishment of the Aboriginal Languages Trust.
The affairs of the Trust are overseen by a Board of 9 Aboriginal people from across NSW, each with the skills, expertise, and knowledge relevant to the functions of the Trust and appropriate standing in their communities.
The Board was appointed by the Minister for Aboriginal Affairs on 9 March 2020 for five-year terms.
Yes, the Trust can advocate to other government agencies on behalf of language communities or in relation to specific language projects.
The Trust is developing it's Grants programs to provide funding opportunities for language revitalisation projects and activities.
The eligibility criteria can be provided by the Trust staff as requested.
The Trust will review each year it previous rounds of funding, to identify, understand the needs of communities and language groups. This will include the eligibility criteria, operational guidelines, assessment framework and completion reporting. This will provide the Trust with the opportunity to modify and improve as it further develops.
In the absence of protection for cultural and intellectual property rights under Australian Law, AANSW developed an Aboriginal Cultural and Intellectual Property Protocol. The protocol sets a standard for our communities regarding their cultural and intellectual property. The Trust can share the information and link from Terri Janke.
Our people are the custodians of our languages, communities determine their own language needs and priorities and how they want to engage with the Trust. The Trust is in the process of building dialogue and relationships with all community stakeholders.
The Aboriginal Language and Culture Nest initiative is being led by the Department of Education in partnership with the NSW Aboriginal Educational Consultive Group Inc. (AECG), the peak advisory group on Aboriginal education in NSW.
The Trust's Language Gathering will provide the opportunity to network with other Language Practitioner's and to establish long term Language relationships.
The Trust can assist community language groups to connect with a linguist.
The Trust can assist community language groups to connect with language researchers.
At the moment the Trust cannot assist community members with applications to access archives. However, we can assist community language groups to connect with archive holders and to seek assistance with applying for archival access.
The Trust's Grants programs provide funding opportunities for projects which can include the development of language resources.
The Trust supports language revitalisation on country. The Trust can assist language communities to connect with land estate holders to request access to country and support for language revitalisation on country.