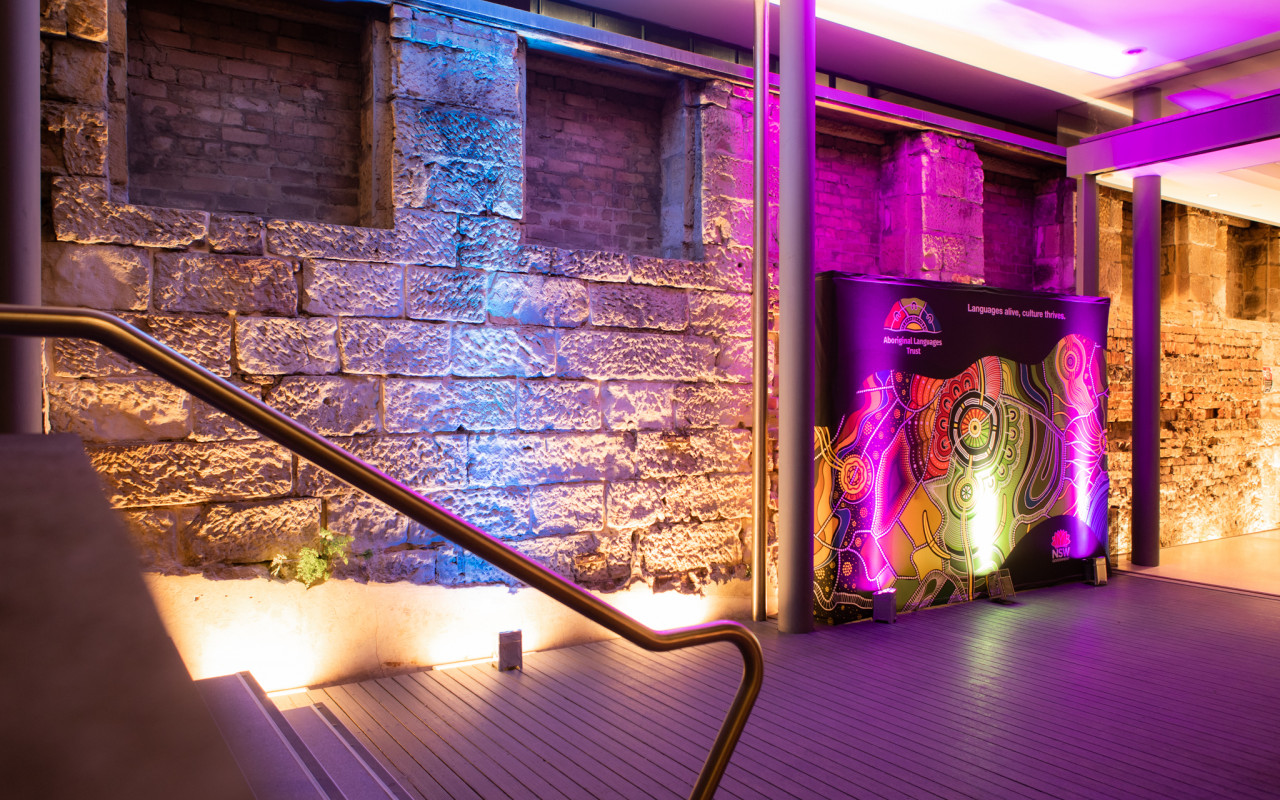 All Aboriginal Languages Trust roles are advertised at www.iworkfor.nsw.gov.au and on social media. All applications must be lodged through I Work for NSW. Paper applications and late applications are not accepted.
I Work for NSW provides information to assist candidates complete their application. It is recommended that you refer to the section titled Apply for a Role on I Work for NSW for further information.
Selection for our positions is based on merit, and is offered to the person whose capabilities, knowledge and experience best match the job requirements. Where possible, we create a recruitment pool of candidates that we can refer to if similar roles become available within the following 12 months. Being part of a recruitment pool means that you may be considered for ongoing, temporary or term employment for a range of similar roles. This offers exciting opportunities for you to gain a wide range of experiences to build your public service career.
Aboriginal men and women are encouraged to apply for all positions within the Aboriginal Languages Trust A number of positions are identified, which means that only people who identify as Aboriginal will be considered for appointment.
Working at the Aboriginal Languages Trust will give you a broad overview of public policy formulation and administration and the NSW Government's priorities and commitments. There are plenty of opportunities to be involved in a range of statewide policies and projects. You will also contribute to making NSW a great place to live, now and in the future.
We're driving big ideas at the heart of Government. Join our team and help us build a better state for generations to come.
You. At the centre of big ideas. Join DPC and help us shape the future of New South Wales.
We want more Aboriginal and Torres Strait Islander people to help us make NSW a great place to live, work and play. We understand and value the lived experience and knowledge First Nations people bring to our workplace and we are committed to embedding Aboriginal perspectives across everything we do.
Working for us
Are you committed to supporting Aboriginal people to determine their own future?
Are you experienced in building partnerships to deliver outcomes?
Do you want to make a positive contribution to Aboriginal affairs?
Do you have the energy and passion to advocate for Aboriginal economic prosperity, Language and cultural revitalisation?
If you have said yes to these, then apply for roles within the Aboriginal Languages Trust.
Careers Overview
Working for the Aboriginal Languages Trust offers a number of benefits including:
35-hour week
Flexible work practices and flex-time
A work/life balance
Generous leave conditions including:

4 weeks per year recreation leave
15 working days per year paid sick leave
Study leave
14 weeks paid maternity leave
Personal/carer's leave
Family and community services leave – 5 days in any 2 year period
You will also be rewarded knowing that your work will benefit Aboriginal communities across the state.