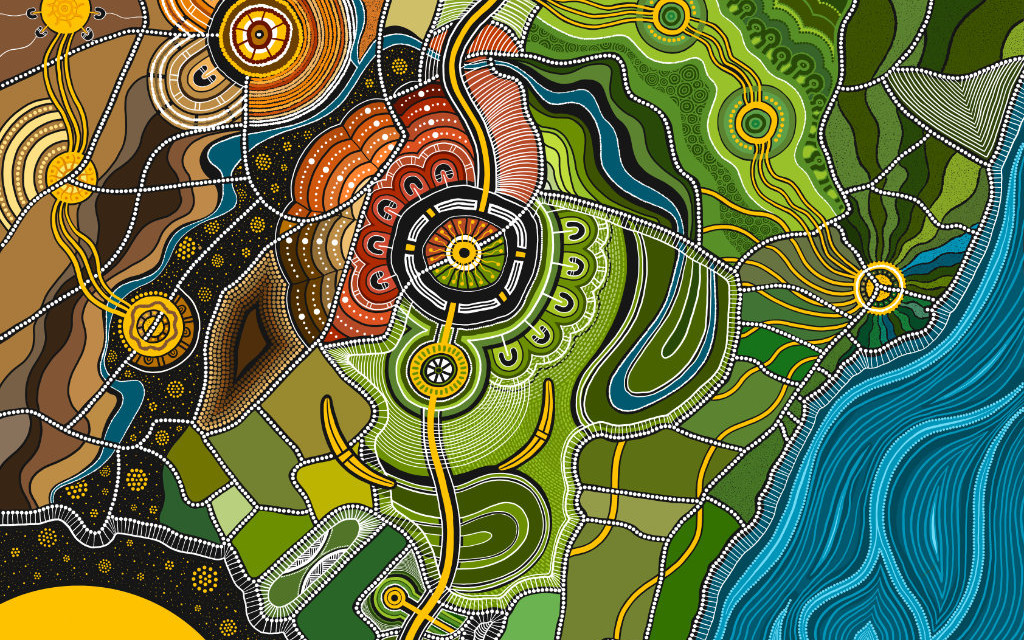 Aboriginal Languages Trust
The Aboriginal Languages Trust is an Aboriginal-led NSW Government Agency. The Trust was established under the NSW Aboriginal Languages Act 2017 to provide a focused, coordinated, and sustained effort in relation to Aboriginal languages activities at local, regional and State levels.
The functions of the Trust are defined in the Act. They include:
promoting Language activity
identifying priorities for Language activity
managing the funding of, and investment in Language activity
promoting education and employment opportunities in Language activities
promoting the wider use and appreciation of Aboriginal Languages
The Trust will also work with other Government agencies to provide advice and guidance on Aboriginal Languages, and with the Geographical Names Board on the use of Aboriginal Languages in the naming of geographical places in NSW.
The Trust is also responsible for preparing a five-year strategic plan for the growth and nurturing of Aboriginal Languages. The plan was launched in September 2022 and is vali until 2027.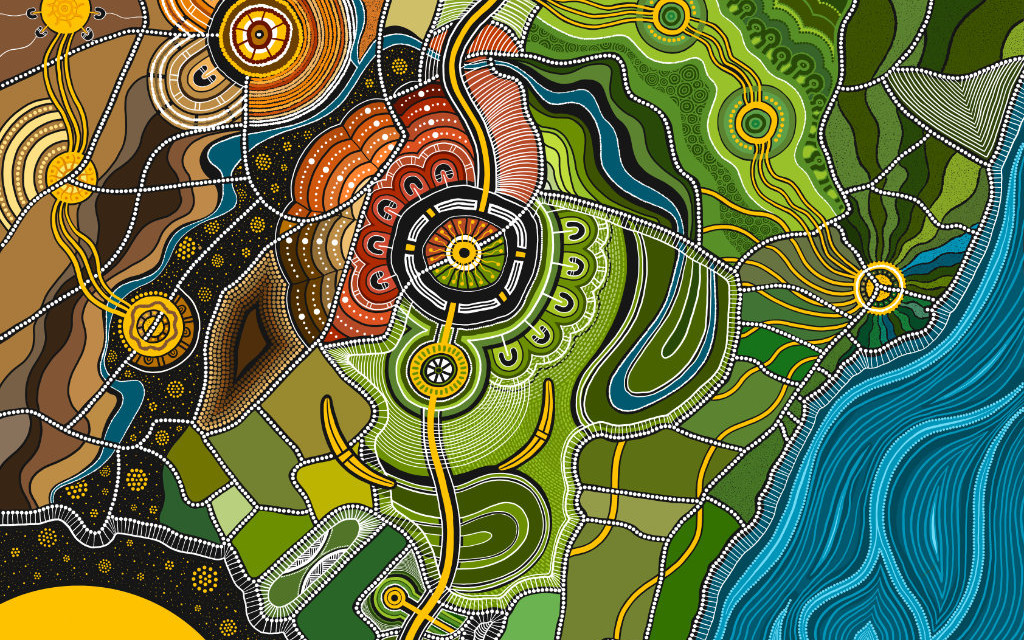 'The Voice of Country' by Gumbaynggirr and Bundjalung artist Amy Allerton.
At the beginning of creation, the land gave birth to Language, a living force, spreading out far and wide, connecting us to our creator, our Ancestors, our Country and our Culture.
The voice of Country speaks to us through the water, the earth, the stars and the spirits of those past, present and future. The winds of Language travel through each tribe and Nation, it is diverse and yet it is one, bringing strength, Knowledge and healing.
"The Voice of Country" tells the intertwined story of Identity and sovereignty. It represents the foundation of Language which is ingrained in Culture, Community and Country across NSW, and speaks of the unyielding resilience of the world's oldest living Culture.
It shows the inseparable nature of the physical, intellectual and spiritual manifestations of Language that shape the identity of Aboriginal peoples and connects them to each other and the land. "The Voice of Country" is an invitation for all peoples to come together in partnership to share in the dawn of a new, enriched and thriving future, where Language is heard, people are seen, connection is strengthened, and Culture is celebrated.