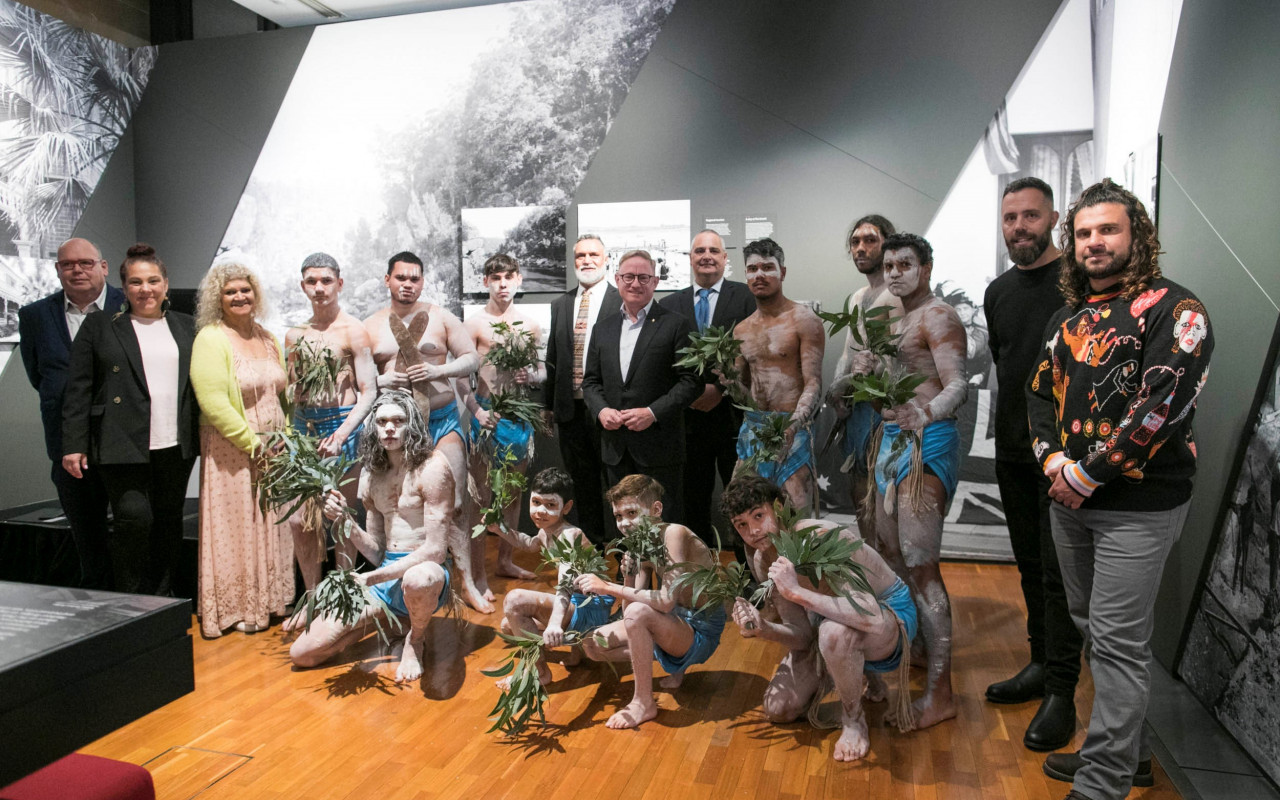 The NSW Government made a promise through the Aboriginal Languages Legislation to provide a focused, coordinated, and sustained effort in relation to Aboriginal Language activities in NSW and the Trust continues to deliver on that promise.
Aboriginal Languages in NSW are of enormous value to Aboriginal People and are an important part of our State's rich heritage connecting Aboriginal people to each other and to their land.
We want to see these passionate groups that are driving use of their Languages across their Community to continue to feel supported by ensuring we are listening and doing things differently.
Working together and with genuine collaboration we can achieve so much.
Closing the Gap
The work of the Aboriginal Languages Trust is critical to support the efforts of the NSW Government to address Closing the Gap Target 16, which aims to see a sustained increase in the number and strength of Aboriginal and Torres Strait Islander languages being spoken by 2031.
The Trust is the lead government agency working in partnership with the Aboriginal Education Consultative Group, to deliver the Closing the Gap Implementation Plan for NSW.
Museums of History
Sunday 3 July 2022, saw the announcement of a Partnership between the Aboriginal Languages Trust and the Sydney Living Museums and State Archives and Records Authority, an important first step by our agencies to build an enduring relationship based on mutual respect and understanding of our shared history. For Aboriginal people, Languages are part of our living culture. This Partnership will shine a spotlight on Languages as living culture through expanding First Nations content, programming and services at First Government House.
The Hon. Ben Franklin MLC, Minister for Aboriginal Affairs, Arts and Regional Youth, announced the intention to create a First Nations cultural space at the Museum of Sydney, and progressively feature more voices, stories, truths, and histories of Aboriginal people on the site of First Government House, until the entire space is dedicated to the culture and history of Aboriginal people.

The Museum of Sydney rests on the remains of First Government House, which, in turn, sits on Aboriginal Country. These remains are an emblem of early contact between First Nations people and colonisers. The creation of a First Nations cultural space will put First Nations stories first and foremost on the site of first Government House and create a space that celebrates the enduring, living culture of Aboriginal people.